Do you love curling up with a good book? Ever find yourself bored with reading the same genre over and over again? Interested in talking about books with other like-minded individuals?! If you answered yes to any of these questions, you should consider joining the Helen Plum Library book club!
The Helen Plum Book Club meets on the third Wednesday and Thursday of every month and is a great way to discuss books with other people in the community! If you've found yourself tired of reading the same things or aren't sure what should be next on your reading list, our book club varies from genre to genre on a monthly basis, with all titles being chosen by our book club members. Our January title was a fictional novel taking place in Old Hollywood among rising stars like Carole Lombard. February's title was the true story of America's most notorious map thief, and March found the group reading a psychological murder mystery taking place in modern Dublin.
If this sounds intriguing to you, join us for our April or May sessions! April's title is Brain on Fire, and tells the story of a 24 year old woman who awakes in a hospital bed with a baffling illness and no memory of how she got there. May's book club choice will be The Blind Assassin a contemporary classic novel within a novel, with elements of science fiction.
If either of these interest you, or you just want to try something new, join us for a riveting discussions. We would be happy to have you and your opinions! And remember, you can always get extra copies of book discussion books through the circulation desk.
BrainOnFire.png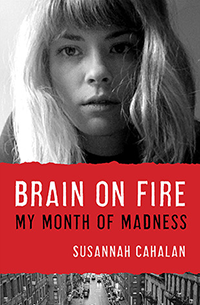 We'll meet to discuss Brain on Fire at 1pm on Wednesday, April 20th and 1pm and 7:30pm on Thursday, April 21st.
BlindAssassin.png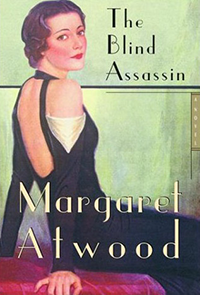 And we'll meet to discuss The Blind Assassin at 1pm on Wednesday, May 18th and 1pm and 7:30pm on Thursday, May 19th.