If your favorite furry friend is of the feline variety, happy National Cat Day to you! Some of our librarians came up with a list of our favorite titles about cats, and the section you'll find them in at Helen Plum Library:
Youth:
My Pet Human
by Yasmine Surovec
A cat that enjoys his carefree life gets some treats and backrubs from the humans who have just moved into his favorite abandoned house, then sets out to train them properly, all the while protesting to his friends that he has no interest in being tied down to a human pet
What will Fat Cat Sit On?
by Jan Thomas
A group of animals is terrified at the prospect of being sat upon by the imposing Fat Cat, until the mouse comes up with a solution that satisfies everyone
Your Cat's Superhero Skills
by Ruth Owen
She can leap across rooftops in a single bound. Run up walls and balance on the narrowest of ledges. She has night vision, hyper-sensitive hearing, and a super sense of smell. Yes, your pet has the powers and abilities of a superhero! So just how do these amazing super skills work? And why does your pet cat need them?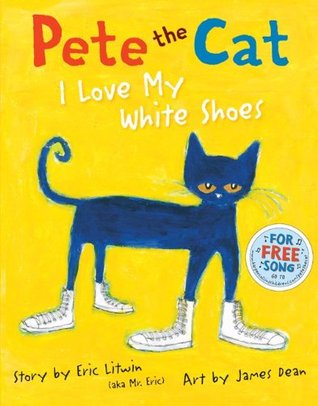 Pete the Cat
by Eric Litwin and James Dean
Pete the Cat gets into colorful adventures while out walking in his new white shoes
Teens:
When Cassel Sharpe discovers that his older brothers have used him to carry out their criminal schemes and then stolen his memories, he figures out a way to turn their evil machinations against them
Adult:
How to Tell if Your Cat is Plotting to Kill You
By Matthew Inman
A hilarious, brilliant offering of cat comics, facts, and instructional guides from the creative wonderland at TheOatmeal.com
A Street Cat Named Bob
by James Bowen
When London street musician James Bowen found an injured cat curled up in the hallway of his apartment building, he had no idea how much his life was about to change
The Cat Whisperer
by Mieshelle Nagelschneider
A feline behaviorist and founder of the Cat Behavior Clinic offers advice on how to address common problems ranging from litter-box issues and scratching to spraying and biting by training a cat in accordance with feline-specific strategies
In Catification, Jackson Galaxy, the star of Animal Planet's My Cat from Hell, and Kate Benjamin, of the popular cat design website Hauspanther.com, walk readers through a step-by-step process of designing an attractive home that is also optimal for cats