Piece together your family puzzle with help from Helen Plum Library. 
Genealogy Club
The Helen Plum Library Genealogy Club meets on the fourth Tuesday of every month at 7pm. Our meetings are held in the Library's Auditorium and are open to everyone. Please visit our calendar to see upcoming programs.
Gen_3.png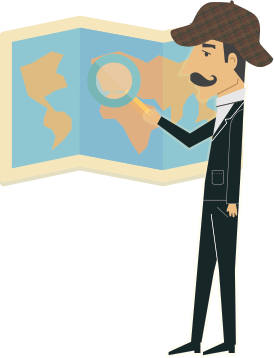 Drop-in Genealogy Assistance
The Helen Plum Library provides drop-in genealogy assistance on the second and fourth Wednesdays of each month from 6–8pm. A representative from the Daughters of the American Revolution will be available to help with resources and "brick walls."
Our Collection
Helen Plum Library's Genealogy Collection includes local newspapers on microfilm, books, periodicals, passenger lists and other directories and indexes. Our Local History Collection contains items of interest to Lombard area genealogists.
Online Resources
Our online resources allow research into historical newspapers, legal certificates and family records. 
Convert VHS to DVD
Preserve old family events, recitals and memories with the Library's new VHS to DVD equipment! With helpful training from our Adult Services staff, you can use it to convert homemade VHS to DVDs. 
The equipment is available to Helen Plum Library cardholders 18 years of age and older. While the equipment is available on a walk-in basis, reservations may be made up to one week in advance by visiting us at the reference desk or calling the Adult Services Department at (630) 627-0316.
Bring the VHS tape you want to convert and a DVD-R or DVD+R to copy to. If you don't have a DVD-R or +R, the Library sells new DVD-Rs for $1 each at the Circulation Desk.
In accordance with federal copyright laws, commercial and other copyrighted videos may not be converted in the Library.